---
Kids never get bored at home!!
Use this magic pen to draw on the spoon. When encountering water, the drawn animals will float on their own, which is very fun!!
Children's favorite hands-on part!!!
This cool artistic pen provides a water-based design which makes it highly-insoluble in any form of liquid.
Allowing any writings, drawings and other outlines that you create to magically float and dance around on water. 
Great Entertainment
The magical pen does not only make vibrant sketches, but it also helps them to think creatively and conceptualise ideas. 
What's more? It is suitable for all ages. You can try it out with your kids, families or friends and enjoy creating beautiful artwork pieces together.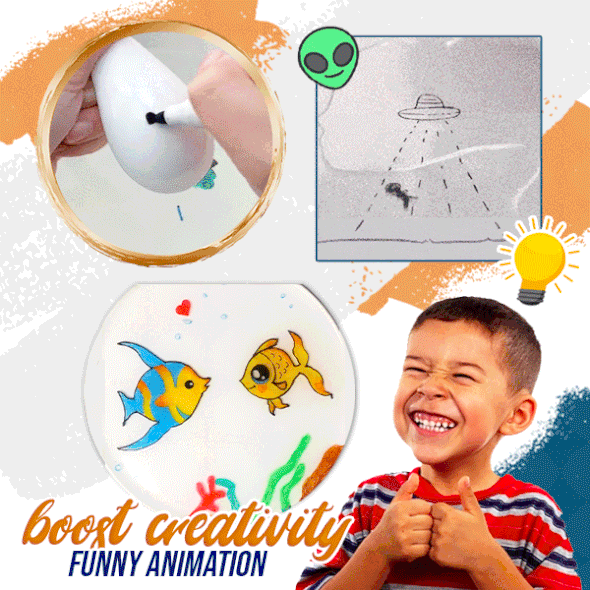 Wide Application
Great for creating cute, Simply create some pattern on your bowls or spoons that's made of ceramic, pour some water on your drawing and watch it come alive in just a blink! Ideal for kids, students, professors, artists, and more possibilities.
How To Use:
Prepare cold water.
Prepare a ceramic spoon, do not use stainless steel spoon.
Wipe the surface of the spoon with a paper towel.
Use our pens to draw anything you want on the spoon and wait 3-5 seconds.
Put the spoon in the water for the first time and take it out quickly.
Then you can slowly put the spoon into the water, and the pattern will float on the water.
Note: Wipe the surface of the spoon 
Package Include: Magical Water Painting Pen (12 Colors)